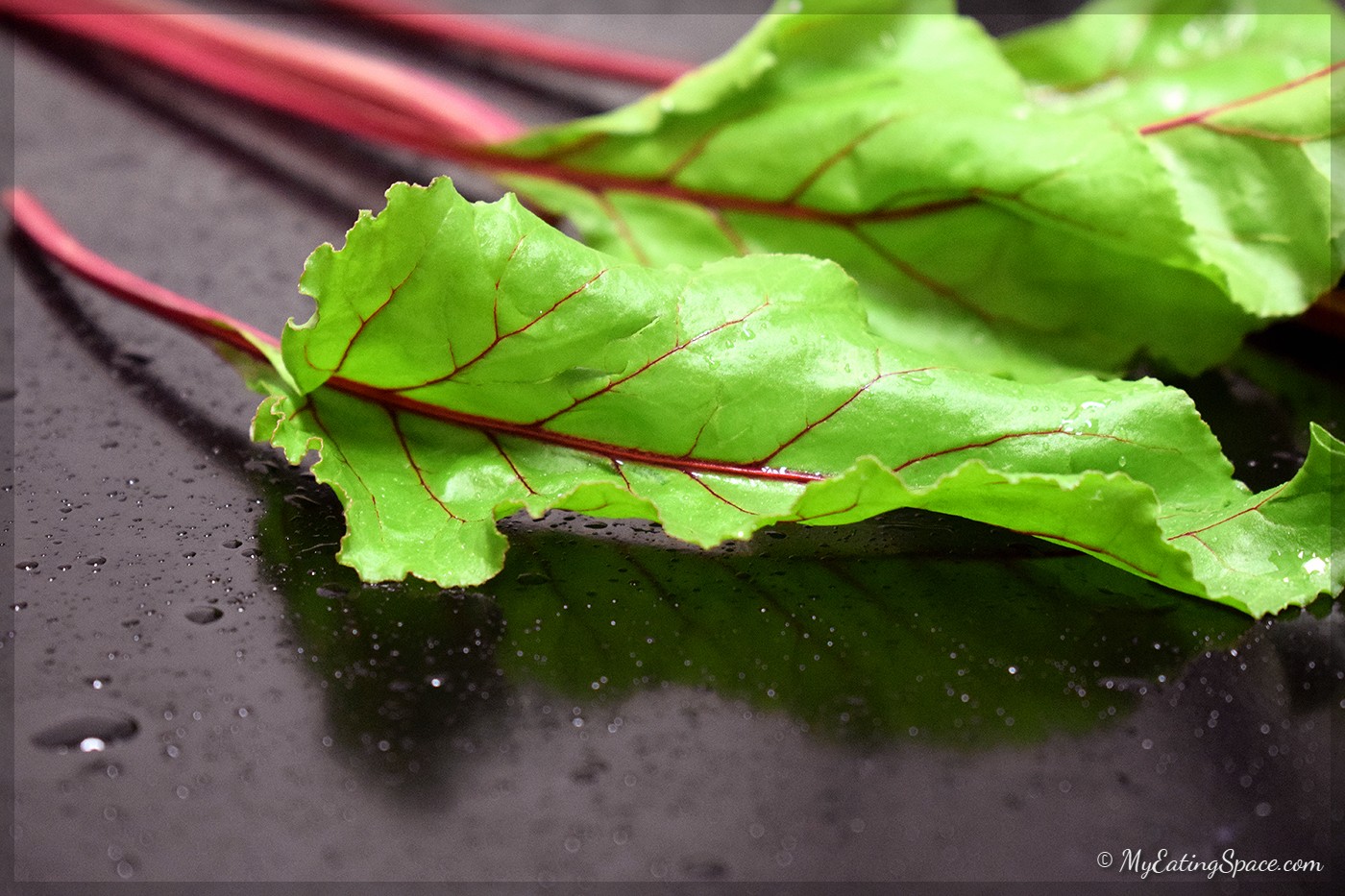 Beet Leaf (also known as beet greens) is high in nutrients than the beetroot itself. They are said to have higher iron than spinach. I have seen people simply discarding the beet tops at the shop itself. Most of them do this for the ease of transport or they are not aware of the amazing health benefits of these greens.
You can use beet leaf in salads, to prepare vegetable stocks, sandwich, pizza, pasta, sauté, quiche etc. Young and tender leaves are good in health drinks. You can use them like how you use spinach. Beet greens are very low in calories and are recommended for those on diets with low fat and zero cholesterol. Since they are low in sugar, diabetic patients can add beet leaves to their diet. They are also rich in and anti-oxidants and vitamins A, K and C. Get the nutritional information here.
Choose and Store Beet Leaf
Beet leaves are available year-round in any supermarkets or most of the farmer's market. But they are the best from November to February since it's a winter crop. Usually the greens are sold as a bunch along with the beetroot. Choose those with fresh young, tender and deep green colored leaves. For easy storage, trim the greens along with the stem a few inches above the root. Place them in perforated bags in the refrigerator. They will stay fresh for 2-3 days.
Using Beet Leaves
Wash the broad leaves and stem in cold running water before using. We usually make stir-fries or sautés like this;