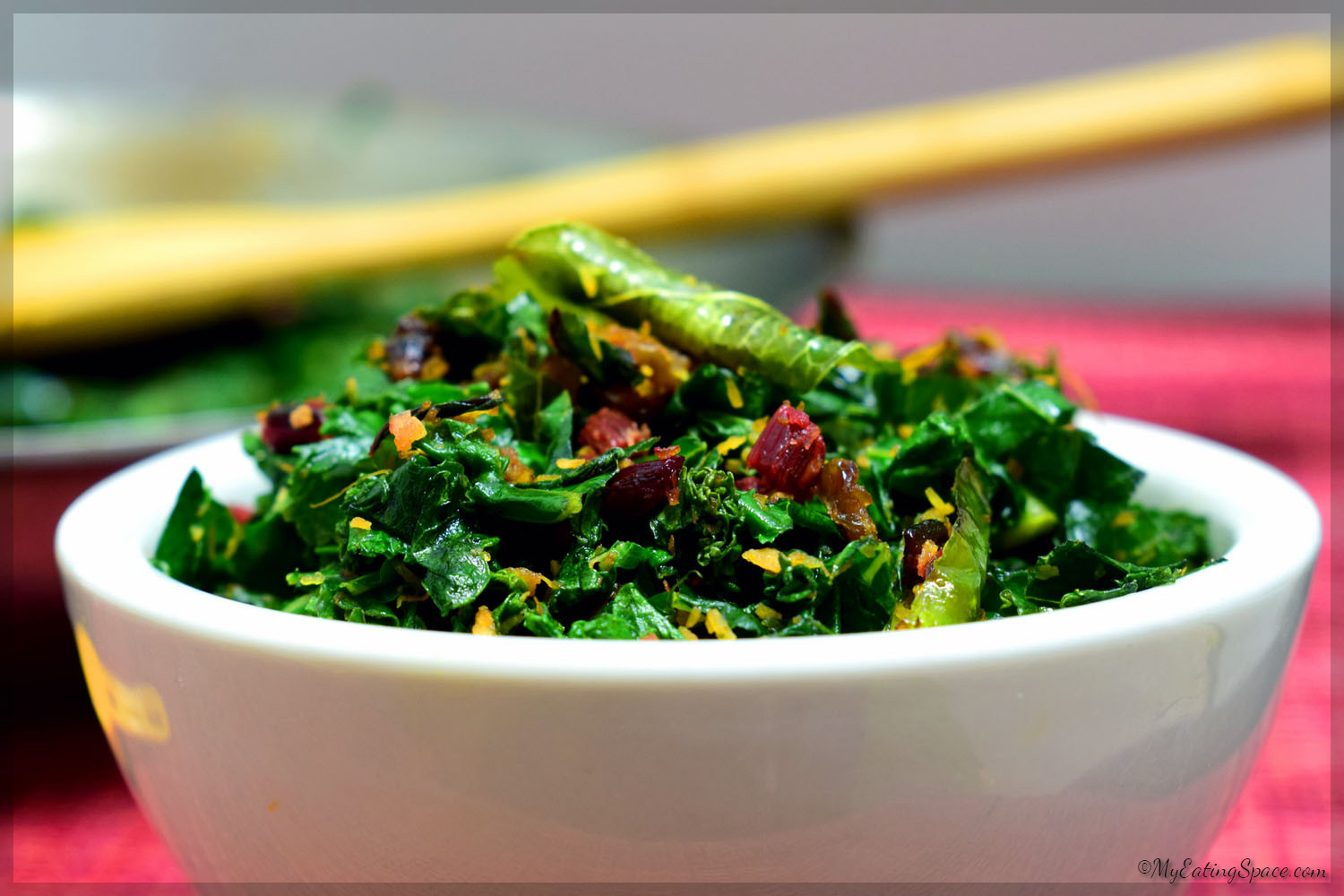 Beetroot is a gorgeous vegetable by looks, color and design. Beet, table beet, garden beet, red beet, golden beet – whatever you name it, they are wonderful. But I am more in love with the beet greens than it's root (I love beets only in desserts). Many people cut off that edible colorful beet leaves and consume the root only. Wait…. If you are one among them. Please stop. You are trashing the most nutrient-dense part of the plant that you can use in many recipes like beet green salad, stir-fry etc.
Although I like beet greens, I can't take them raw. So I saute them, alone or mixed with spinach, kale or any green leaves. In Kerala, we usually saute or stir-fry the dark leaves with coconut just to hide the sharp flavor of the greens. They taste good too. Whatever vegetable stir-fried with coconut is called 'thoran' in my native language, Malayalam.
Today, we are giving you a nutrient-rich side dish with beet greens and kale. Kale has taken the health conscious world by storm and we all know that. I see lots of green smoothie recipes with kale almost everyday. I too add baby kale leaves in my green smoothies. Research says folate in kale is good for brain development in infants.
Sauteed Beet Greens and Kale
Sauteed Beet Greens and Kale
Beet greens and Kale!! the combination makes a wonderful nutrient-dense side dish for lunch or dinner. The stir-fry can be served with rice or used as filling for vegetable wraps.
Ingredients
2

tbsp

Cooking Oil

½

cup

Red Onion

chopped

2

Garlic cloves

crushed

2

Green Chili

sliced lengthwise

2-3

Curry leaves

optional

½

tsp

Turmeric powder

¼

cup

grated Coconut

2

cups

of chopped Beet greens

red stem included

2

cups

of Kale leaves

chopped

Salt to taste
Instructions
Heat oil in a pan.

Saute the onion and garlic until the onion is translucent and soft.

Now add green chili, turmeric powder and curry leaves and stir-cook for 1 minute.

Stir-in grated coconut and cook for 1-2 minutes on medium heat until the raw taste is gone.

Then add beet greens and kale leaves into the pan. Add salt and mix well.

Cook on medium-high heat for 2-3 minutes.

Remove from heat.

Serve hot.
Recipe Notes
Wash the leaves in cold water before chopping.
You can cook the stem part initially, since it takes a little more time than the leaves.
Although I mentioned red onion, use any onion or even shallots instead.
Any cooking oil can be used. But coconut oil tastes great.
Curry leaves are available in any Indian or Asian markets.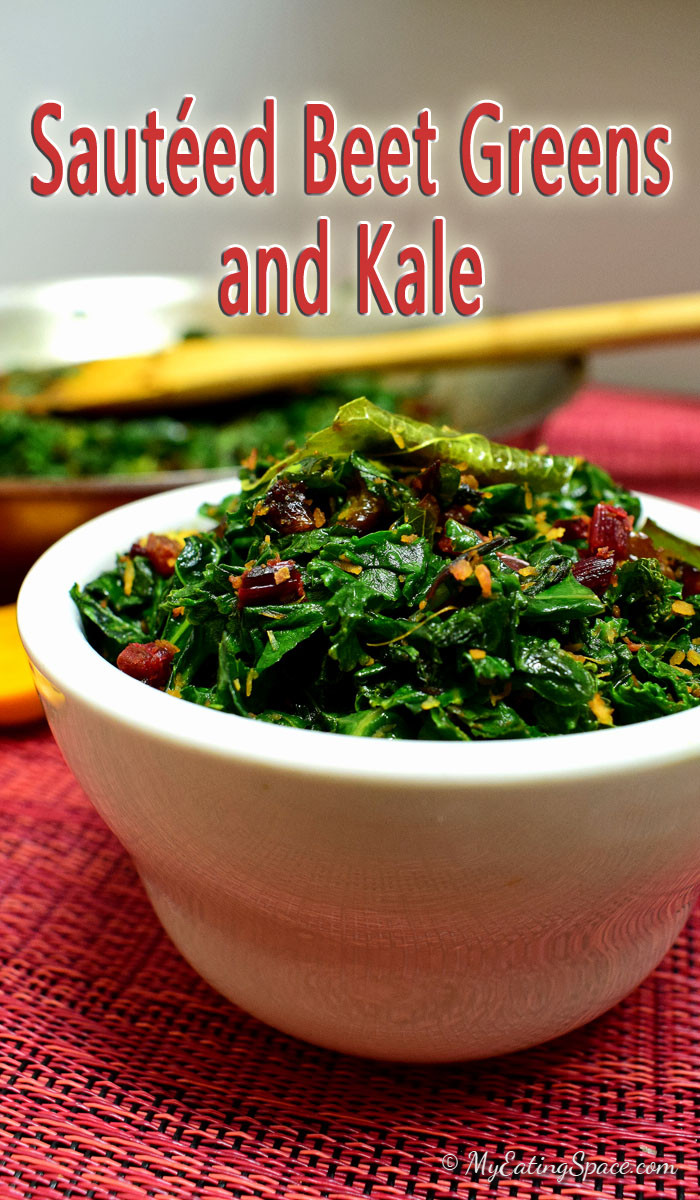 So from now on, don't throw away the beet greens. You don't want to regret sometime, right ? When you buy beetroots, always choose those with that bunch of leaves. For the same price you get two nutrient dense foods. Green leaves are good for your brain and is full of dietary fibers which helps to improve the gut health. But keep in mind all green leaves may not be edible.
Need some more stir-fry recipes:
Happy Cooking