Homemade wine – the love on 21-day winemaking continues. The second one in the winemaking process is homemade carrot wine. This time, I was a little confident as our Mandarin orange wine had been a huge success. The results turned out really good. Carrot wine is really boozy with a rich color and a strong punch.
Actually, I planned to post a vegetable upma today. But I changed my mind since my friend, Teena, asked for the homemade wine (carrot) recipe. Since I was lazy to write down the recipe two times and (also) I don't want to disappoint you, I decided to post it here. Cheers to you Teena with a boozy carrot wine recipe :), this post on homemade wine happened so quickly because of you.
Homemade Wine – Carrot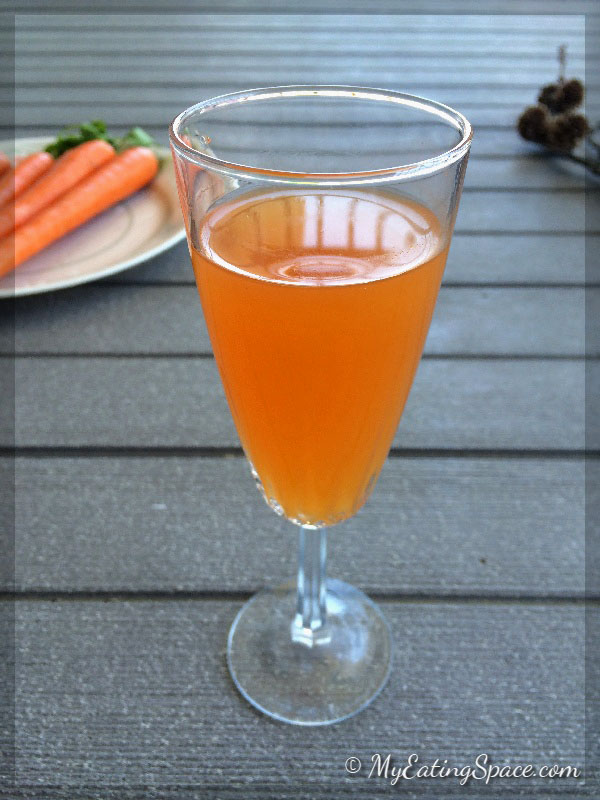 Homemade Carrot Wine
Carrot wine is delicious and boozy. They can be made easily at home and are rich in color and taste.
Ingredients
3

lb

carrot

1.5 kilo

10

cup

water

2.5 liter

3

lemon

1

tbsp

cloves

2.5

lb

sugar

1 kilo

1/2

cup

raisins

2

tbsp

cracked wheat

2

tsp

yeast
Instructions
Zest the lemons and keep aside. Then make lemon juice. Keep aside.

Peel the carrots. Wash and chop them in a food processor.

Bring the water to a boil. Add the chopped carrots into it and cook again on medium again until soft.

Remove from heat and let it cool.

Add the lemon zest and lemon juice when it is still warm.

Now transfer the carrot lemon mix into a large glass jar.

Add sugar and mix well with a wooden spoon.

When the mix is cooled completely, add the raisins, cloves and cracked wheat and mix well.

Sprinkle the yeast on top of the mix. Do not mix. Let it sit undisturbed for a day.

Cover the mouth of the glass jar with a cheese cloth and wrap tightly.

Let it ferment for 21 days. Keep stirring everyday with a wooden spoon.

After 3 weeks, strain the fermented liquid using a strainer or cheese cloth.

Then transfer to the bottles and cork tightly.

Chill and serve.
Recipe Notes
1. You can add more sugar after straining, if you wish.
2.If you like a really boozy wine, age it for 3 more weeks.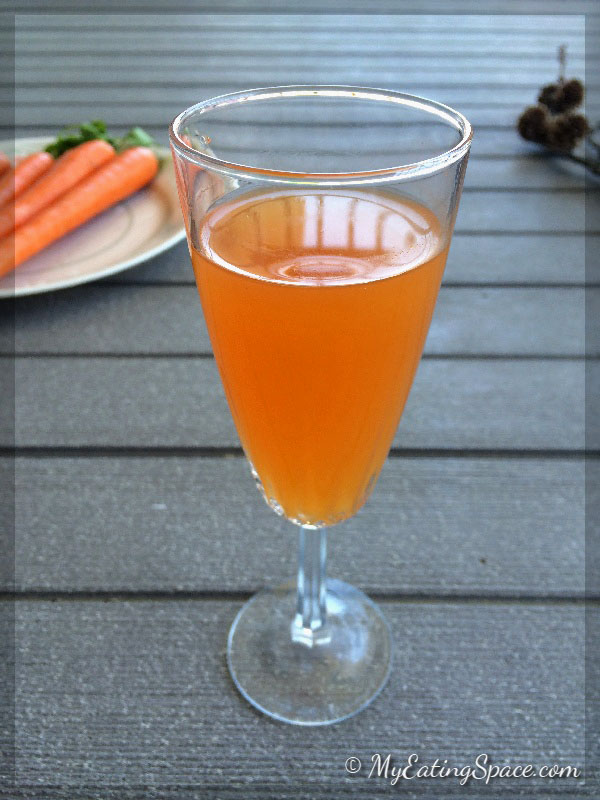 You can age the carrot wine for 3 more weeks if you want a strong punch. The hardest part in winemaking is the waiting period, 3-weeks!!!!. Since we can't wait for 3 more weeks, we didn't age it more. And that was fine for us.
Happy Cooking