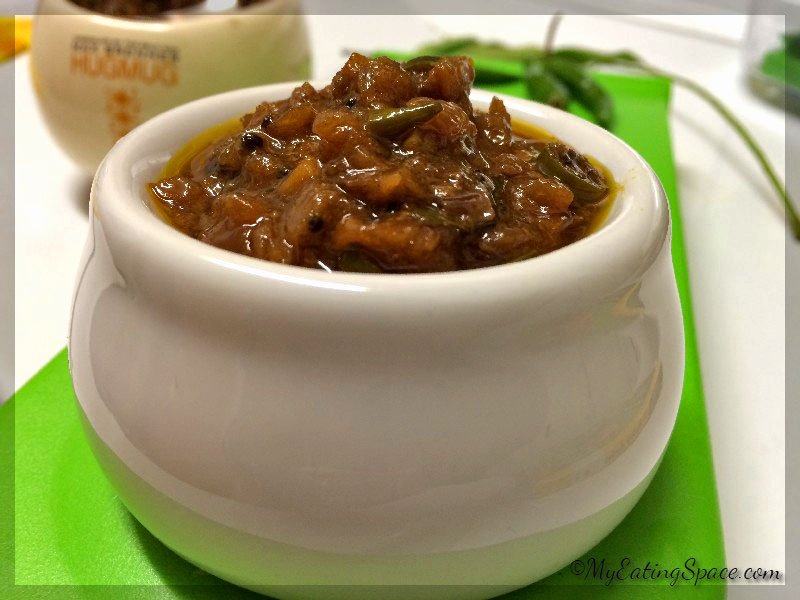 Onion curry is a spicy and tangy dish served as a side for rice in Kerala. As it is very easy to make, this is included in my menu for the lazy cooking days. In Kerala, the dish is mainly prepared with pearl onions or shallots and is known by different names like Ulli (pearl onion) curry, Ulli theeyal etc. The onion curry has lots of variations as it is made in different ways in different parts of the state.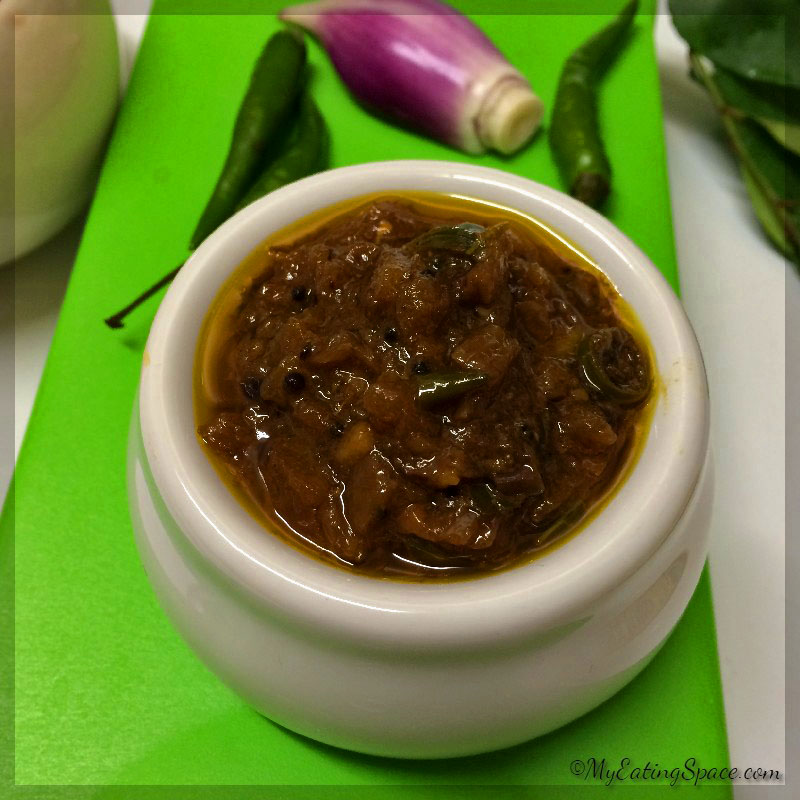 Some people use additional veggies while some others use coconut milk or burnt coconut in the onion curry. I am sharing my most simple recipe to make the onion curry. Since peeling the pearl onion is a little tough, I usually use onions to make the Ulli curry. This recipe is similar to the Ginger curry which I had already posted.
Onion Curry – Spicy and Easy Side Dish
Onion Curry
A spicy and tangy dish made with onion, ginger, garlic and some spices. A very easy to prepare side dish with a mouth-watering flavor.
Ingredients
1

big onion

finely chopped

1/4

cup

ginger

finely chopped

3

tbsp

garlic

finely chopped

2

green chilli

finely chopped

1

sprig of curry leaves

2

tsp

tamarind paste

1.5

cups

of water

1/2

tsp

turmeric powder

1/2

tsp

cayenne pepper powder

red chilli powder

1/2

tsp

coriander powder

1

tsp

jaggery powder/ sugar

1

tsp

mustard seed

1

tsp

fenugreek seed

2

tbsp

coconut oil

Salt to taste
Instructions
Mix tamarind paste with water and keep aside.

Heat oil in a pan. Crackle the fenugreek seeds first and then the mustard seeds.

Fry the peeled and finely chopped ginger for 5 minutes on medium flame. Then add the chopped onion and saute until the ginger starts to turn golden brown.

Now add the chopped garlic and chilli and saute until the ginger is almost brown.

Add the curry leaves, turmeric powder, coriander powder and chilli powder. Stir-cook for a few seconds. You will get a spicy aroma. Don't burn the spices.

Now add the tamarind water and salt. Cook until almost 3/4th of water content is evaporated and the gravy turns thick.

When the oil starts oozing out along the sides of the pan, remove from heat.

Add the jaggery powder or sugar to balance the taste.

Mix well and keep it covered for 2 minutes before serving.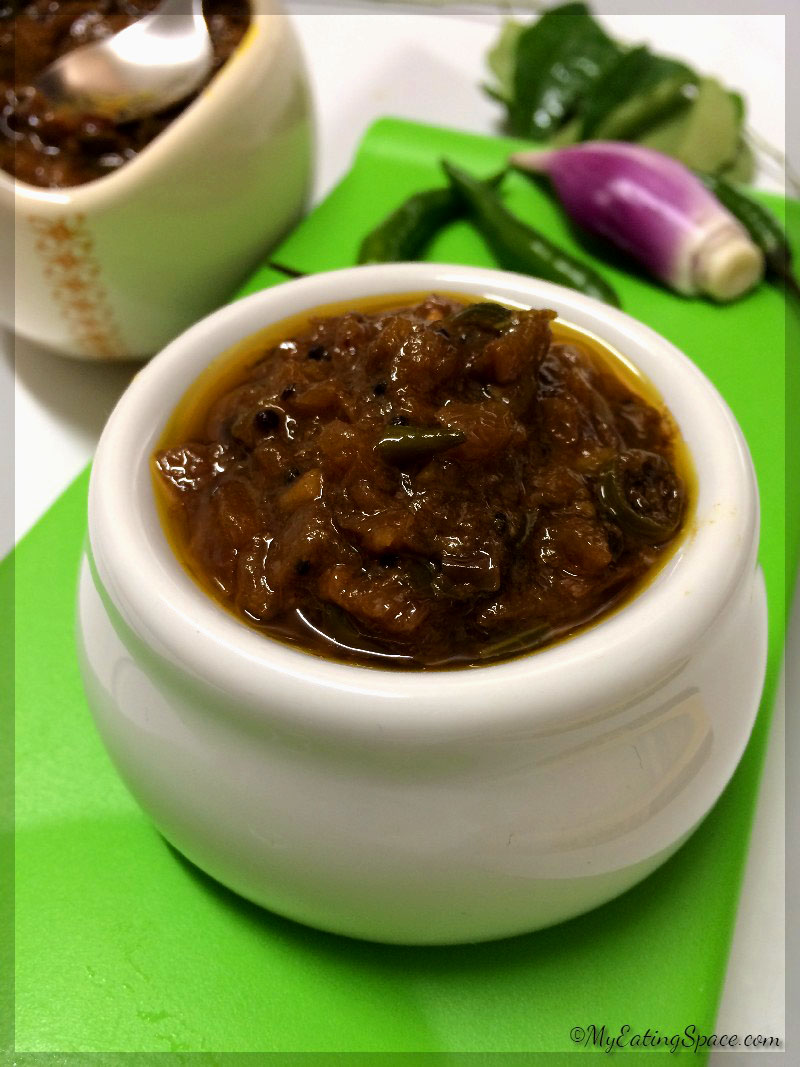 A tablespoon of onion curry is enough to finish a meal. Serve it with steaming rice and you will definitely crave more. I may even tell, no other side dish is required if you have this spicy onion curry.
Happy Cooking