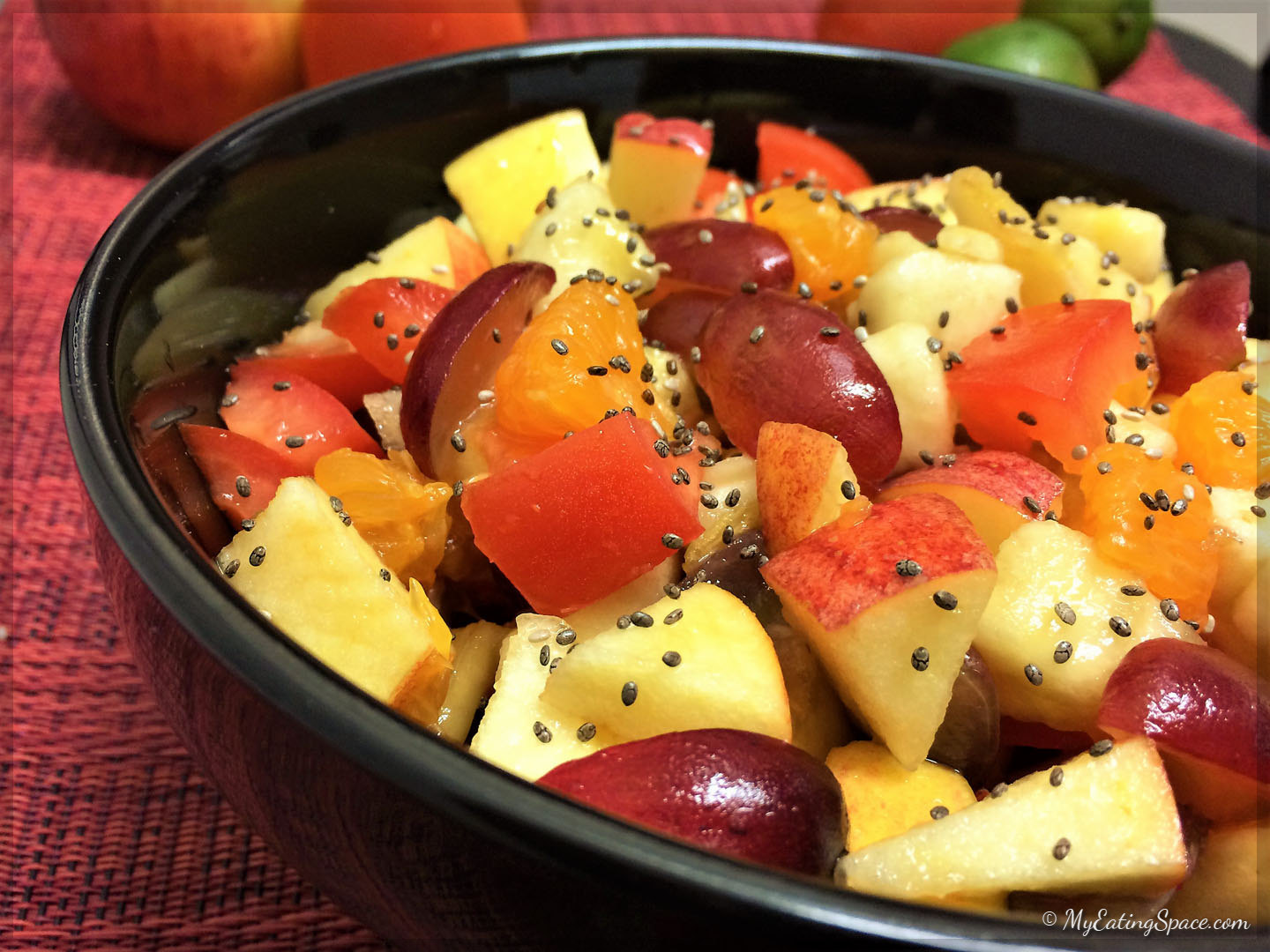 A bowl of fresh fruit salad….haaaaa… that was the easiest cooking I can do after a long weekend of thanksgiving and black Friday deals. It is healthy and make me feel so refreshed after all the heavy Biriyani and turkey. No cooking, no moving around in the kitchen thinking what to add to make a delicious curry. Just chop the fruits and toss it together. Done!!!!
Some simple tips and tricks will make a delicious and fresh fruit salad bowl. Always use seasonal fruits to make a great salad. Check with your local farmers or produce to find fresh and seasonal fruits. Use fruits with different colors and always cut the fruits in same size. This makes it easier to eat and looks more tempting. In the cyber oriented era, you all know that a food is tastier when it is visually attractive.
Use orange or lemon juice to season the salad. This will intensify the flavor of your fresh fruit salad. You know that some fruits like apple and banana turns brown when left cut for a long time. The lemon juice will help to prevent this color change.
You can remove the skin of fruits if you like it that way. But we like to keep the skin of apples and pears for added nutrients and antioxidants. Make sure you removed all the seeds and pits to enjoy a delicious fresh fruit salad.
Fresh Fruit Salad Bowl
Fresh Fruit Salad Bowl
A healthy bowl of fruit salad will make any day refreshing. Just look for some simple tips and make your perfect fresh fruit salad.
Ingredients
1

apple

any variety

1

cup

Grapes

seedless

½

Tomato

medium size

1

Banana or ripe Plantain

1

Orange

1

tbsp

Sugar

optional

1

tsp

Lemon juice

2

tsp

Chia seed
Instructions
Wash the fruits in cold running water.

Core the apples.

Peel the orange and remove the seeds white rind and membrane without smashing the pulp.

Cut all fruits to almost equal and small in size.

Combine the fruits together in a bowl.

Add sugar, lemon juice and chia seed.

Mix everything together.

Your healthy fresh fruit salad is ready.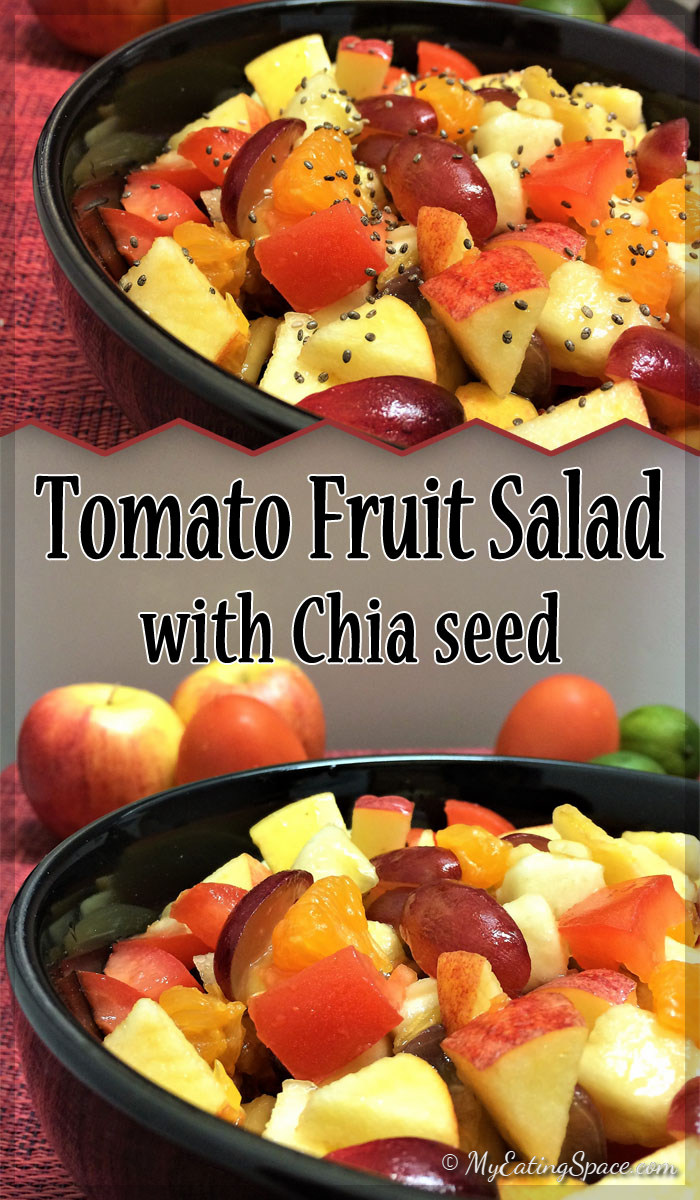 Wonder why I didn't add any sauce to the fruit salad. I just wanted to keep it simple and easy to make. We enjoyed the colorful salad anyway. This will make a colorful dish with some freshly cut fruits for the Christmas dinner table.
Happy Cooking