Omelette or omelet is a common breakfast recipe almost all around the globe, as far as we get eggs. It makes a palatable dish in no time. Omelet is having lots of variations in different parts of the world. I'm sharing an easy and my family's favorite omelet recipe today.
First of all to make an omelette perfect, cook it in a non-sticking pan, preferably a ceramic pan, so that you can easily slide it to a plate without much effort. Green onion is an extra added ingredient in the recipe. You may avoid it if you wish. So 4 minutes in the morning will make you a healthy and delicious breakfast with very few ingredients. Here is the recipe,
Omelette with Green Chilli and Onion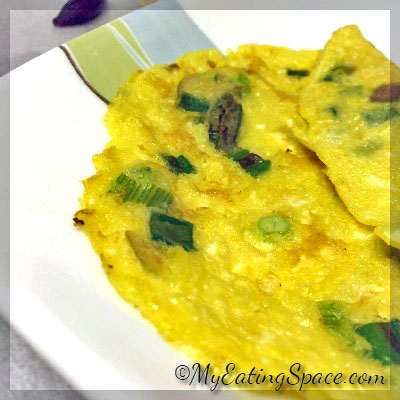 Omelette with Green Chilli and Onion
Omelette (omelet) - a healthy and nutritious breakfast, lunch or dinner that can be prepared in no time. Also, they are spicy and delicious as a side dish.
Ingredients
2

large eggs

1

tbsp

chopped red onion

1

tbsp

chopped green onion

3

green chilli

sliced lengthwise

1

tsp

coconut oil

Salt to taste
Instructions
Crack the eggs into a bowl.

Add salt, chopped red onion and green onions.

Whisk together to mix.

Heat the pan on medium heat. Add oil into it.

When the oil is hot, add the sliced green chilli into it. stir to fry for a few seconds.

Now add the egg-onion mix into the hot oil.

Using a spatula, make small cuts in the omelette so that the uncooked egg on top will flow down and get cooked.

Switch off the heat and flip the omelette just to heat the other side.

Immediately transfer to a plate and serve hot.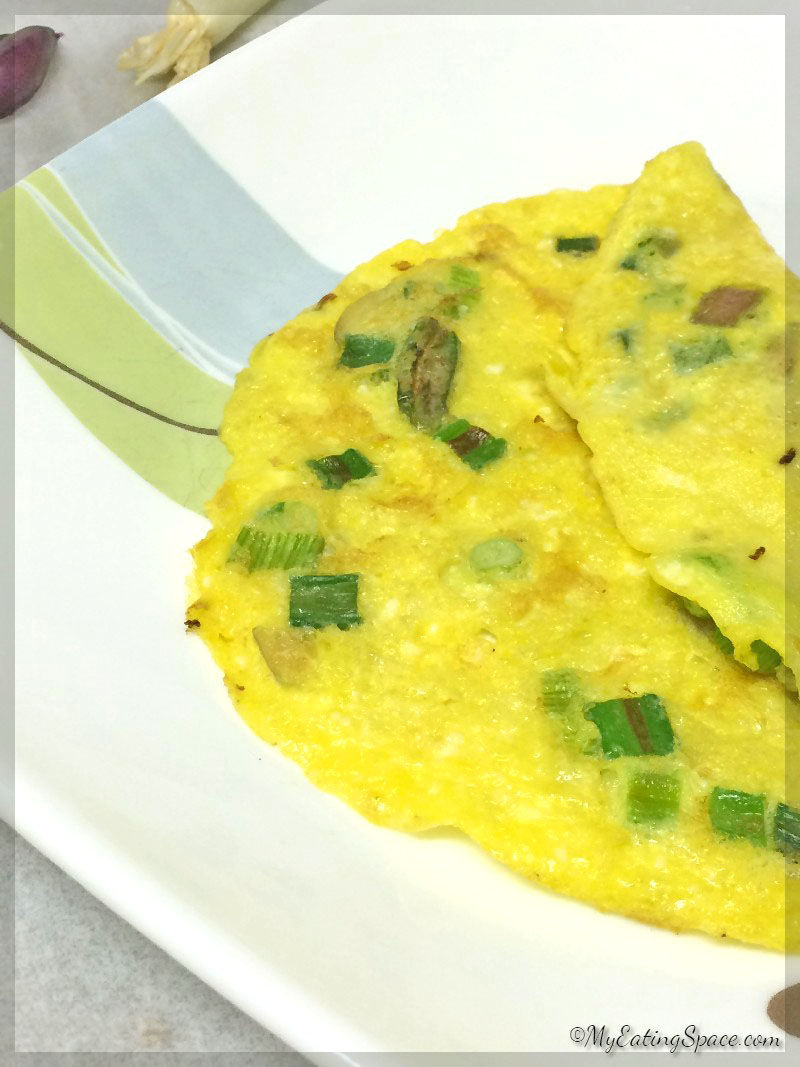 This makes a quick but appetizing food – breakfast, lunch, dinner, evening snack or side dish. Usually, we serve it as a side dish for rice or pair with bread for breakfast. Now, tell me your favorite way to make an omelet.
Happy Cooking