Vegan Cranberry Avocado Detox Smoothie, this is my recipe to share today. I came to know about the cleansing powers of cranberry recently. So I just grabbed a bag of fresh cranberry from Aldi this week.
Cranberry is believed to prevent UTIs, especially in women who are prone to this risk. Still the scientific research is having mixed results. Researchers assume that cranberry is having something that prevents the infectious bacteria from sticking to the urinary tract walls. Myth, belief or whatever be it is, it do play some role because of the cleansing property.
This week I am on a mission to try different fruit-avocado smoothies, I decided to try it. Since the cranberries are very tart, you have to use a sweetener in any way. I used sugar, but you can try honey, maple syrup or any sugar substitutes that works for you. I am also not using any dairy products in this smoothie. So its dairy-free also.
Ha, Vegan, Dairy-free, Detox, Cranberry Avocado Smoothie is surely a great one to try. Here goes the recipe.
Vegan Cranberry Avocado Detox Smoothie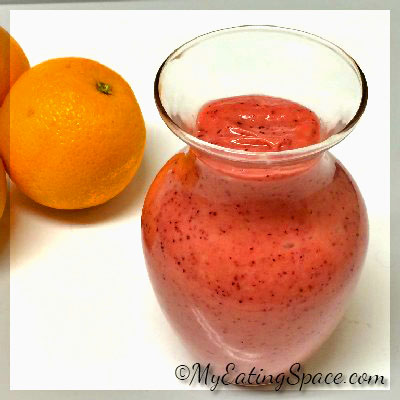 Vegan Cranberry Avocado Detox Smoothie
The cleansing property of cranberries and much-wanted healthy fats from Avocado makes the best detox smoothie. Your body is going to thank you for this cleansing drink.
Ingredients
1/

cup

fresh cranberry

or frozen, thawed

1/2

avocado

1/2

cup

water

1

tbsp

lemon juice

optional

Sweetener as needed
Instructions
Scoop the avocado flesh into a blender.

Add the cranberry, lemon juice and sweetener to it.

Blend well to make a smooth texture.

Now add the water and blend well to mix.

Transfer to a serving bowl or glass and serve.
Recipe Notes
1: Chilling the smoothie is not recommended, since it is believed to slow down the toxin elimination process.
2: If using fresh berries, first wash it in cold water.
3: Lemon juice will increase the tart flavor, so it is an optional ingredient.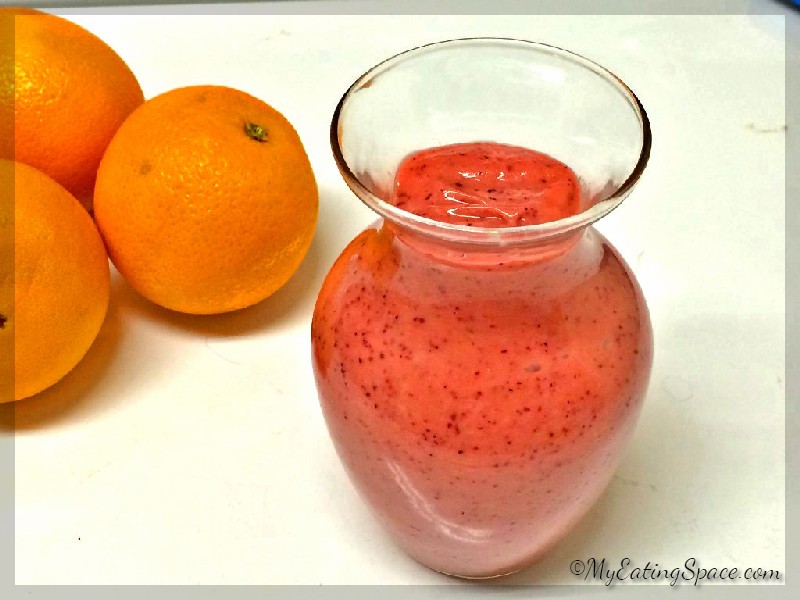 Whatever be the scientific results, cranberry won't harm, So it is worth trying.
Happy cooking