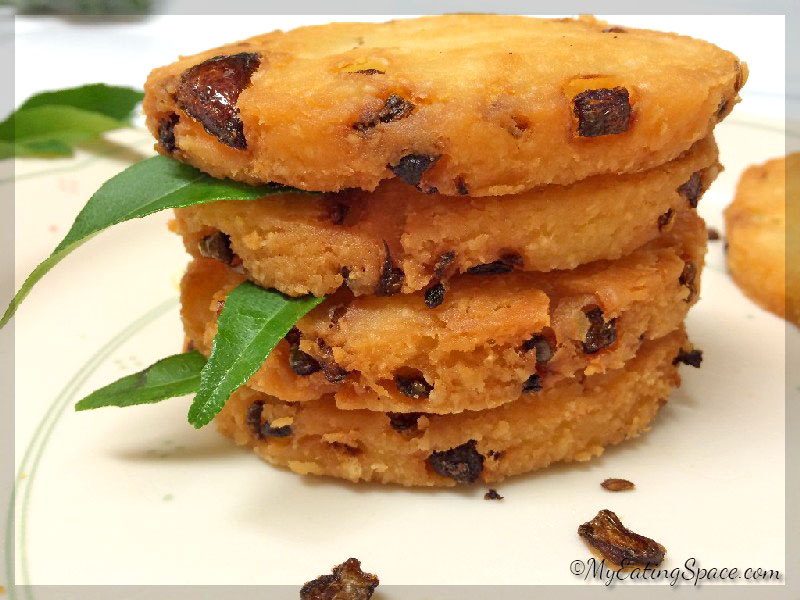 Deep fried rice bread also known as 'rotti pathiri' in many parts of Kerala, is a delicious dish from a small village. My husband is the man who introduced me to this dish as a snack. Now I also serve this delicious bread as breakfast also.
He first had this deep fried rice bread in 2001, when he started his career in a software company. The cafeteria in the company served the rice bread/ rotti pathiri as their evening snacks. As he liked it very much, he wanted me to give it a try. Remembering the tastes, he guessed and told me this could be the ingredients. My first attempt had been a complete failure. I tried again and again until it came out perfect. My hubby gave me a 100/100 for this one 🙂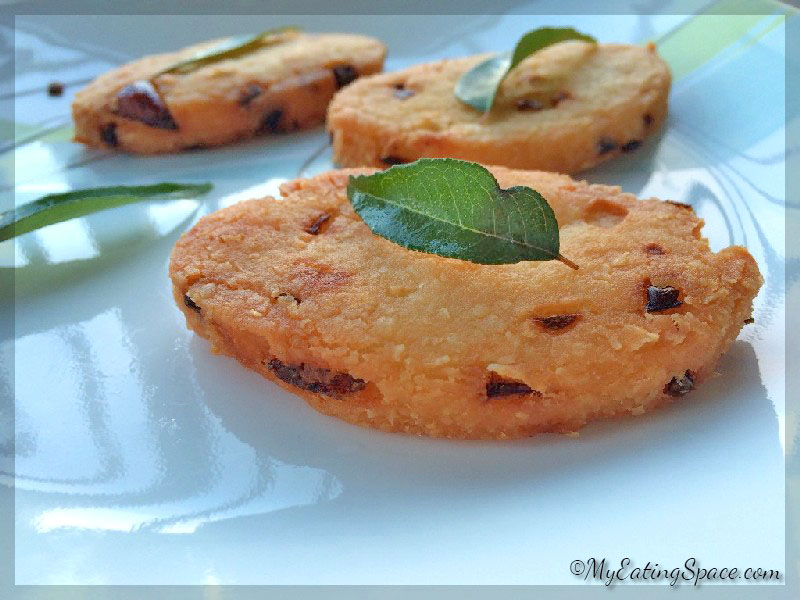 Now this is our favorite breakfast recipe. And for the snacks, I made an oil-free version of this which I will be posting soon. Here is the recipe for our perfect Deep fried rice bread,
Deep Fried Rice Bread
Deep Fried Rice Bread
Deep fried rice bread is a gluten-free, vegan snack or breakfast dish. The bread is crispy outside but soft and tender on inside.
Ingredients
1

cup

rice flour

1.5

cup

water

1

small onion

finely chopped

1/2

cup

grated coconut

2

tsp

cumin seed

1

tsp

oil

Salt to taste

Oil for frying
Instructions
Dry fry the rice flour in a pan on medium-low heat stirring continuously for 5 minutes. Do not over fry. Remove from heat and keep aside.

Mix water and salt in a sauce pan. Bring it to a boil. Add the cumin seed to the boiling water.

Now reduce the flame to very low. Add the fried flour little by little with stirring.

Then remove from heat. Add the grated coconut and chopped onion into the dough.

Mix well with a wooden spoon. Let it rest for 5 minutes until warm enough to handle.

Apply oil on a flat surface so that the dough won't be sticky. Transfer the dough to the surface.

Knead the dough to make it soft.

Roll the dough to make a thick and flat bread like a pizza crust. Using a cookie cutter cut into any shape.

Heat oil in a pan. Deep fry the rice bread until both sides are golden brown.

Transfer to a tissue paper to remove any excess oil.

Serve hot with curry or just as a snack with tea or coffee.
Recipe Notes
Non-veg curry like chicken, beef or mutton with gravy is the best combination dishes.
Believe it or not, they are really delicious with the perfect taste of onion and cumin seed. By the way, these deep fried rice bread is vegan, gluten-free, egg-free, dairy-free. It is crispy outside and soft inside. Serve with your favorite non-veg curry. Try this different snack and let me know in the comments.
Happy Cooking