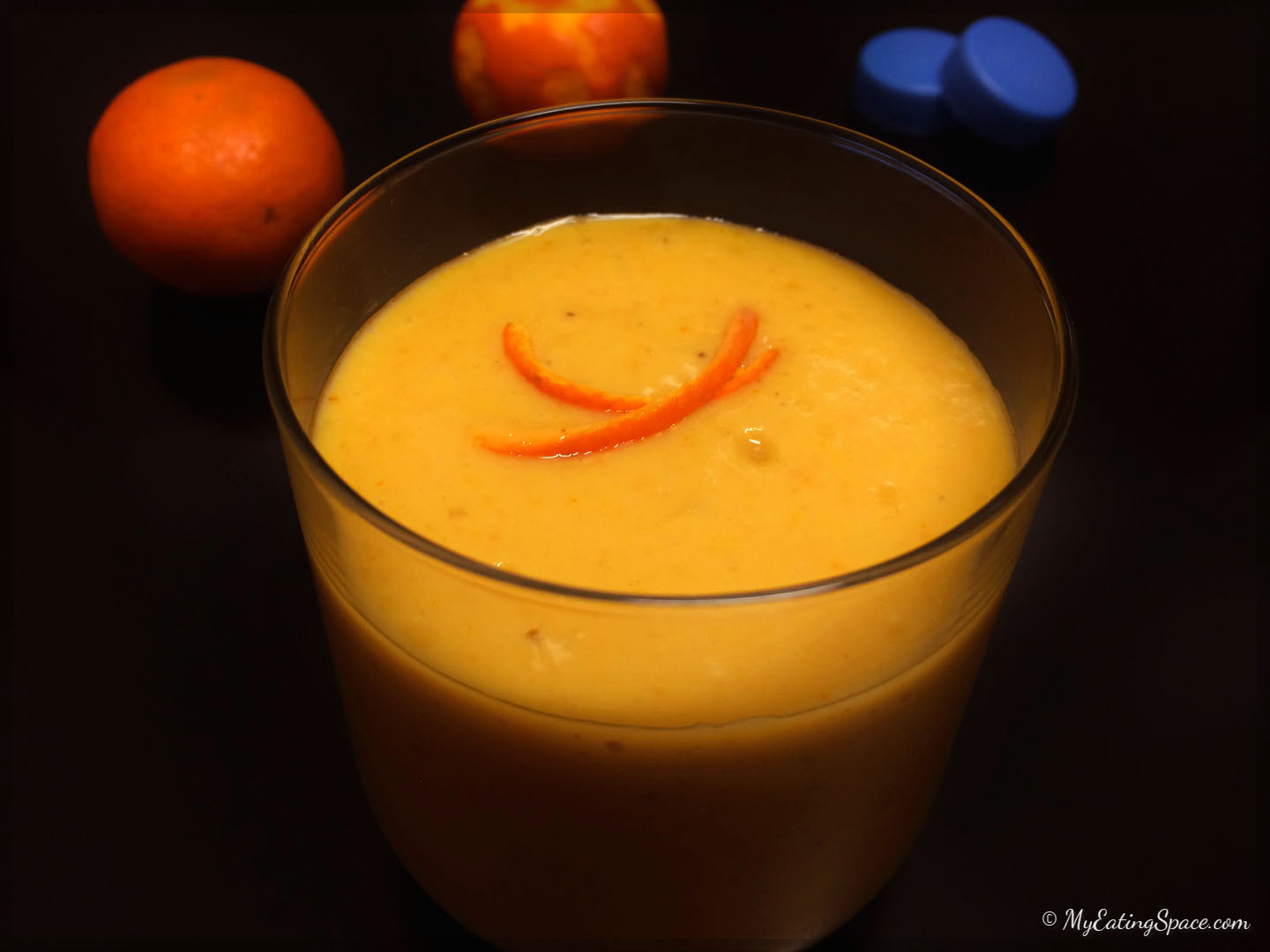 Mandarin Banana Smoothie is a highly energetic and refreshing drink with a pleasant citrus smell. I love the color, taste and smell of this smoothie. If you have been here before, you will know how I love lemon, lime and oranges in my recipes.
Today's recipe is from a cookbook I am reading currently, Williams-Sonoma's Thanksgiving Entertaining. I used the same recipe but used mandarin orange with an additional ingredient which I love the most, the orange (mandarin) zest. The zest adds a strong orange flavor to the smoothie. The frozen banana chunks make a frothy thick mandarin banana smoothie. Ginger makes it a hot and mild spicy drink on your Thanksgiving table or any special occasions. The most healthy aspect of the smoothie is, they are sugar-free. I didn't use any sweetener in the smoothie.
You can use the navel orange or grapefruit instead of mandarins. The spicy ginger flavor doesn't make a strong appearance in the mandarin banana smoothie. Means, you can enjoy the smoothie even if you are not a ginger lover. You can use ice cubes for a frothy drink.
Mandarin Banana Smoothie
Mandarin Banana Smoothie
Mandarin Banana smoothie makes your (thanksgiving) breakfast more healthy. They are refreshing and can be considered a delicious orange flavored energy drink.Sugar free is an added benefit.
Ingredients
4

Bananas

peeled

⅛

tsp

Orange zest

mandarin

6

Mandarin Oranges

peeled and sectioned

½-

inch

fresh ginger

peeled and sliced

⅛

cup

plain yogurt
Instructions
Cut the bananas into small round 1-inch chunks. Seal them in a zip-lock bag and freeze until firm.

Remove the white membranes surrounding the orange pulp.

Combine the frozen banana chunks, orange pulp, ginger and orange zest in a blender.

Blend until smooth.

Then add the yogurt and blend again to mix well.

Pour into serving glasses.

The yummy and delicious mandarin banana smoothie is ready.
Recipe Notes
The frozen banana makes a foamy smoothie. Add ice cubes to make it more frothy.
You can add sweetener if needed.
The white membranes and rind part of the orange will make the smoothie taste bitter. Better remove them even though time consuming to make a delicious sweet smoothie.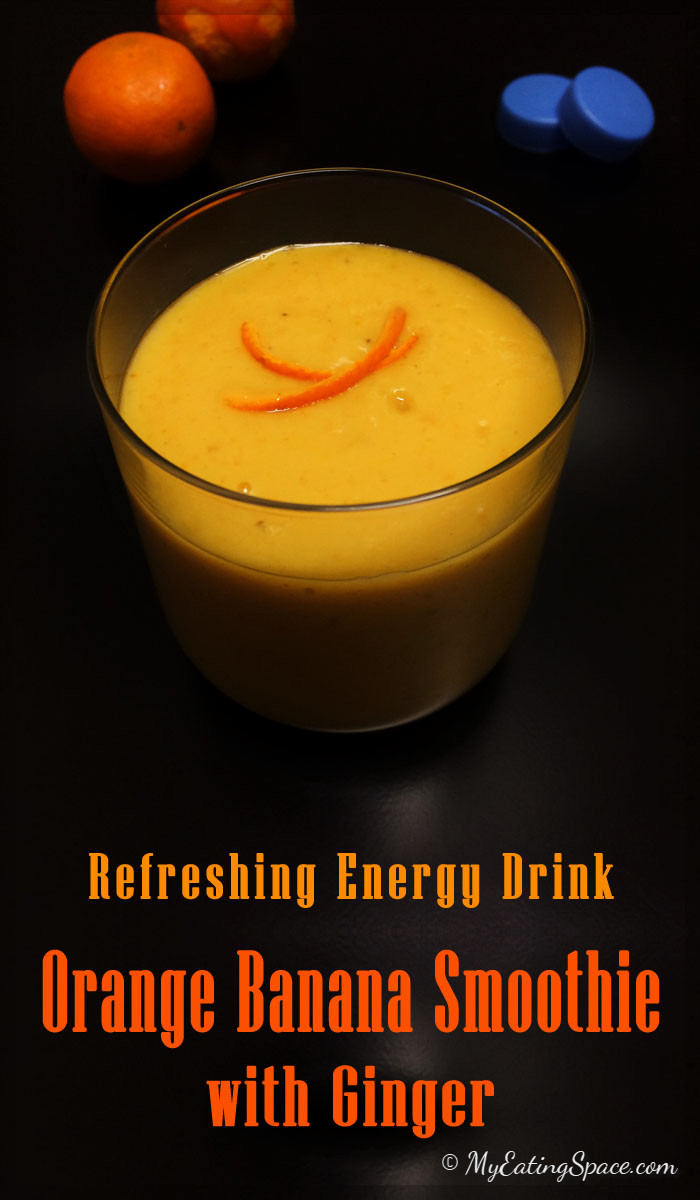 You can replace the banana and mandarins with any seasonal fruits. Thanksgiving is celebrated with a prolific table. Start with something you know is very easy to make. 'Tis a festival that brings the family and friends together to share the warmth of home, family bond, friendship and delicious homemade food.
Talking about mandarins and orange, we have some other delicious recipes with oranges if you want to try.
We wish you all a happy and gratitude filled Thanksgiving Table. Celebrate the simple gifts God gave you.
Happy Cooking