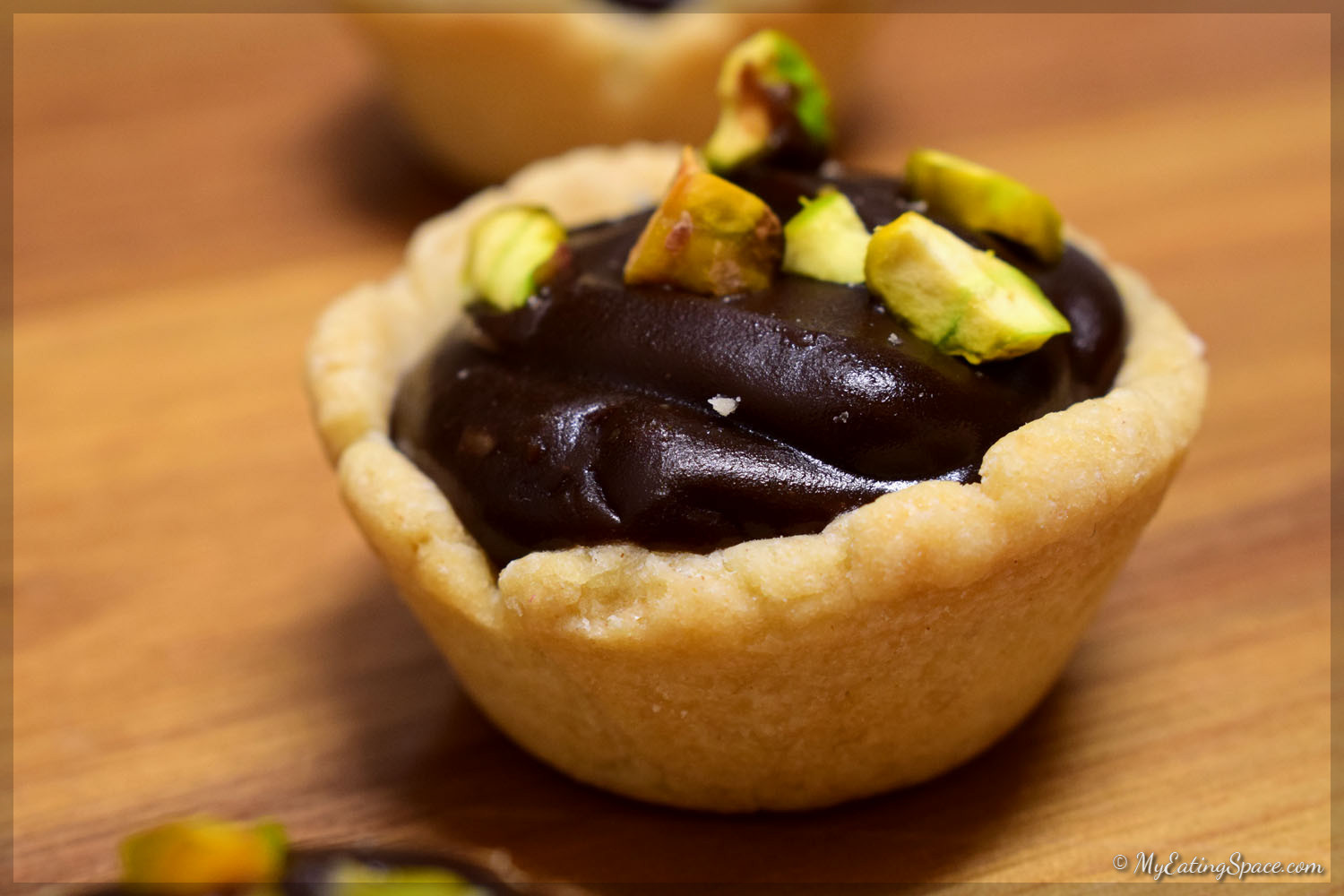 Coffee……. The perfect cup of drink every time you feel tired.  Coffee was fine only as a drink for me until I saw the hazelnut coffee pie recipe in the Cooking Light magazine. Coffee in a pie???? I was skeptical until I taste it. But now I will say Coffee pie is the dessert in divinity if you are a lover of strong coffee.
Coffee had been a guilty pleasure drink for me. Coffee had been tagged not healthy apart from being the post popular beverage for hundreds of years. Lot of talks are going on about the bad effects of caffeine on human health as well. I tried to quit coffee many times and could hold on to it for may be one week or so. That's it. I always came back to this wonder drug for the energy boost which I needed terribly in the mornings. Good I didn't quit so that I can enjoy this decadent coffee pie.
Although studies are going on, it's good to hear some positive thoughts on coffee intake especially its effect on brain. The studies say that caffeine can improve alertness, concentration and attention. Coffee was once thought to be a temporary energizer. But now studies say coffee is more than just a stimulant. Coffee could have many adverse effects, but moderate, consistent amount of coffee each day may reduce the risk of mild cognitive impairment (MCI), one of the reasons for dementia and Alzheimer's Disease. You can see more about the studies here.
Enough about the medicinal effect of Coffee. Moving on to the pie, I found the hazelnut coffee pie in the Cooking Light magazine issued in November. The pie in the magazine was made with eggs. I usually try to avoid eggs while baking since we have some allergic reactions. We (myself and our son) can eat scrambled eggs, but when it comes to baking, huhhh…… I don't know what happens. We don't care about the rashes though since they it's not a serious problem. Just rashes that will go away in one week. Talking about my better-half, he is having some digestion problems with egg. So he don't dare to touch it, baked, scrambled or anything egg. So I always choose egg-free when it comes to desserts that needs to be baked (avoid cakes anyway).
Experimenting to make an egg-free Coffee Pie
I loved the idea of coffee in a pie. So i experimented with the recipe a couple of times. First time I used confectioner's sugar in the filling and the pie crust was made with flour. That came out good but was very sweet to handle. Next time, I tried to make it a no-bake dessert by making the pie crust with nuts and also avoided confectioner's sugar in the filling. Although it tasted good, the nut crust was very soft and the filling was not firm. Since, I wanted to make a small version of the coffee pie- the mini pie cups, the nut crust with a less firm filling made it difficult to handle.
That Moment the Coffee Pie Came Out Perfect
Third time, I stayed with the pie crust made with flour because that was firm and easy to handle. I decided to experiment only with the coffee pie filling which I was pretty sure to make perfect. My amma used to make an egg-free vanilla flavored flan which is my favorite dessert. Again, confectioner's sugar and her egg-free flan had one ingredient that could make the filling firm . She used all purpose flour instead of egg as a binding agent and confectioner's sugar contains a small amount of cornstarch. Both of these could help my filling. That's why it came out good when I used confectioner's sugar.
I decided to use corn starch as a binding agent, but used granulated sugar instead of confectioner's sugar. The pie cups are made in mini muffin tins. That was a perfect coffee pie cup and tasted great. The mini pie cups are easy to handle with a strong crust and pudding like coffee filling. I loved it, my family loved it and our friends too. So here is the video recipe of the decadent egg-free, mini version of the coffee pie we loved and the recipe follows.
Egg-free Mini Chocolate Coffee Pie
Mini Chocolate Coffee Pie (Egg-free)
Mini Chocolate Coffee Pie (Egg-free)
This mini coffee pie cup is an egg-free decadent dessert to serve on any celebration or you can easily replace your evening coffee and snack with a pie cup. Your coffee and snack in a mini cup!!!!
Ingredients
For the Crust
¾

cup

+ 2 tbsp All Purpose Flour

2

tbsp

Granulated Sugar

¼

tsp

Salt

1

tsp

Olive oil

3

tbsp

Cold unsalted Butter

cut into small pieces

2

tbsp

Ice-cold Water
For Coffee Filling
¼

cup

Water

3

tsp

Corn starch

1

square of Semi-sweet Chocolate or 1 tbsp Cocoa powder

2

tsp

Instant Coffee granules

2.5

tbsp

Granulated Sugar

¼

cup

Heavy Cream

1

tbsp

Chocolate-Hazelnut spread

optional

1

tbsp

Unsalted Butter

¼

tsp

Pure Vanilla extract

Pistachios to garnish

shelled and chopped
Instructions
Prepare the Crust
Mix together the flour, sugar and salt in a bowl.

Add olive oil and butter. Mix gently with your hands until the mixture resembles bread crumbs.

Then add the cold water little at a time and mix until the dough begins to clump.

The dough will be a little hard to work. That is the right consistency of the dough.

Make the dough in to 12 small lime-sized balls.

Grease the mini cupcake pan.

Place the balls in the cups. Press the dough balls gently to the bottom of the cups. Then press along the sides to make it into a cup shape.

You can also use a pestle to press the dough to make the cups.

Using a fork, prick the bottom and sides of the dough cups.

Refrigerate for 15-20 minutes.

Preheat the oven to 400 degree F (200 degree C). Bake the pie cups for 8-10 minutes.

Remove the pan from the oven. Let it cool for 10 minutes.

Transfer the pie cups to a plate and keep aside.
Prepare the Coffee filling
In a saucepan, mix together water and cornstarch without any lumps.

Add the chocolate and instant coffee granules. Mix well.

Cook on medium-low heat stirring continuously until the chocolate is dissolved.

Add sugar and heavy cream. Mix well to dissolve.

Cook on medium heat until the mixture is thick.

Remove from heat.

Add the chocolate-hazelnut spread, butter and vanilla extract to the coffee mixture until smooth without lumps.

Keep aside to cool.
Assemble the pie
Fill each pie cups with a spoon of coffee filling.

Garnish the top with pistachios.

Cover and refrigerate for 1 hour or until the filling is set.

The coffee pie cups are now ready for the party. Enjoy.
Recipe Notes
You can adjust the amount of sugar and coffee according to your taste.
You can also blind bake the crust to avoid any bubbles popping up if wished. For blind baking, fill the dough cups with some dry chickpeas or any dry beans and bake. The dough will not rise because of the chickpea weight.
Pricking with fork also helps the pressure to escape thus preventing the dough from rising.
You can use a homemade chocolate hazelnut spread or store-bought ones like Nutella.
Inspired by Hazelnut Coffee pie in Cooking Light Magazine
The recipe with egg also used coffee liqueur (such as Kahlúa). Since the big sweet tooth at home is a three year old, I avoided the liqueur. But you can use it if the alcohol content is ok with you. A big piece of pie made a heavy dessert, almost making us feel full. That's the reason, we went with mini coffee pie cups which felt more like a dessert than a heavy meal.
Have you tried coffee in desserts ? If not, try this mini pie cups and let us know in the comments.
Other desserts to try;
Happy Cooking