It's mid of March and it feels like winter is not going to move away. Last week we thought, finally….we can take off the jackets…wow. But this week seems to be colder again and we decided to enjoy the mulled cider with green grapes and spices to help us keep warm. The cider I made is non-alcoholic so that our 3 year old can also enjoy.
We are using real green seedless grapes instead of the store-bought juice. It's good to use fresh ingredients whenever we can. We made the mulled cider in a normal saucepan. But slow-cooker is also great option to make this warm drink. The color of the drink my not be so appealing, but they taste great. Adding orange slices make the drink look gorgeous.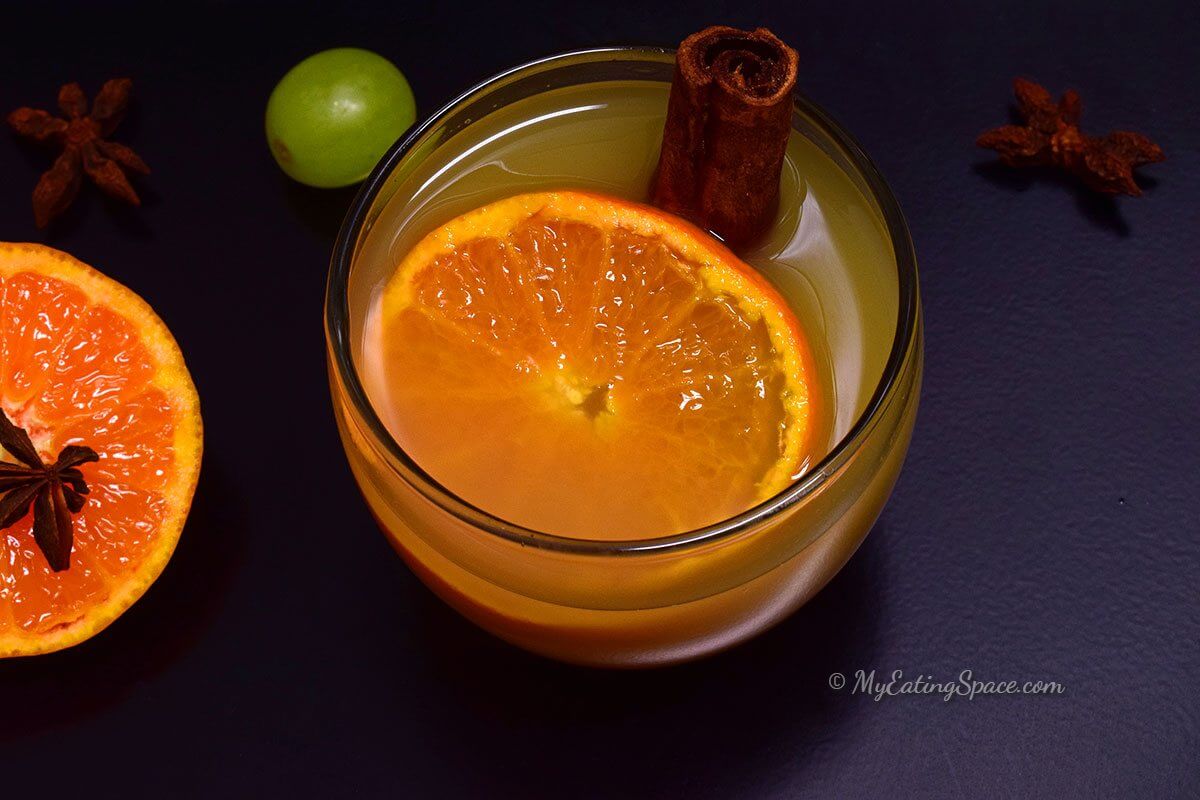 And the strong aroma of the spices in the mulled cider made my home feel like heaven. It's up to you what all spices to be added. Not everyone thinks same when it comes to food. Whatever spices you add, I can assure you one thing, this warm green grape cider is a great drink for cool weathers.
Non-alcoholic Mulled Cider with Green Grapes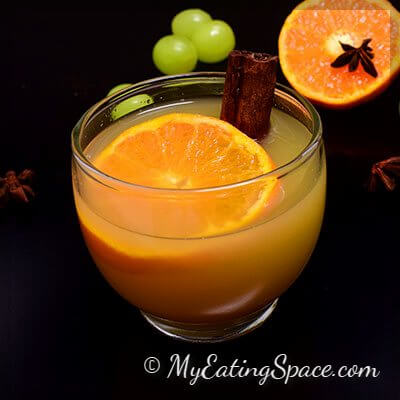 Non-alcoholic Mulled Cider / Spiced Green Grape Drink
The green grape mulled cider is a perfect warmer on chilly days. Serve it for breakfast or swap your hot evening coffee with this warm drink and savor the goodness.
Course:
Drinks, Winter Drinks
Ingredients
4

cups

Water

2

cups

Green (white) Grapes,

seedless

3

tbsp

Orange Zest

¼

cup

Orange Juice

freshly squeezed

¼

cup

Sugar

10

Cloves

2

(1-inch)

Cinnamon sticks

1

Star Anise

1

Cardamom

1

-inch

Ginger

Orange slices

for serving
Instructions
In a thick bottom saucepan, bring the water to boil. Then reduce the heat to medium.

Add the orange zest and grapes to the boiling water. Let it cook until the grapes are soft (5-10 minutes).

Remove from heat. Strain the liquid, pour it back to the saucepan and keep aside. Cool the grapes and zest.

Blend the cooled grapes and zest in a blender. Strain the pulp. Discard the skin and seeds, if any.

Add the strained pulp back to the liquid in the pan. Then add orange juice, sugar, cloves, cinnamon, cardamom, star anise and ginger. Cover with a lid.

Simmer ( on medium-low ) for 20-30 minutes.

Remove from heat. Remove the spices and ginger from the drink. Let it cool for a while.

Serve into glasses. Add orange slices and enjoy.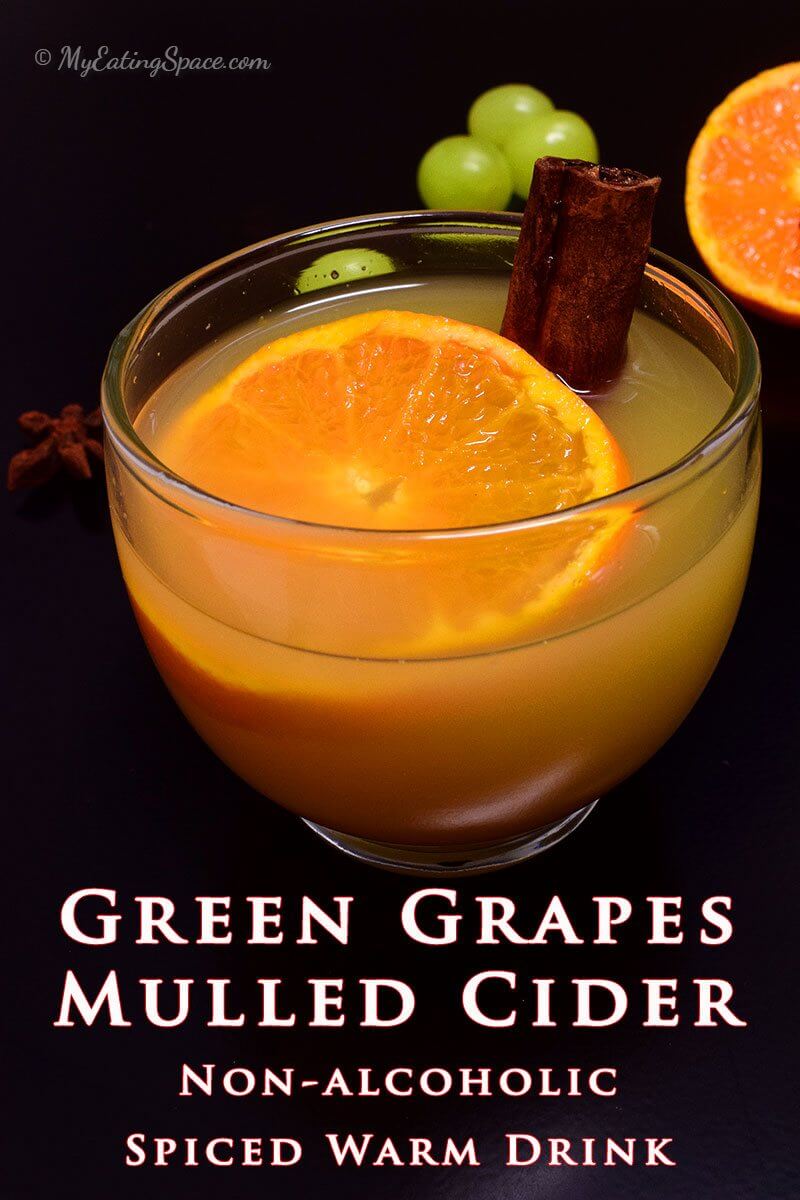 If the winter is supposed to extend to spring, make this mulled cider juice and enjoy the cold weather. You can enjoy this drink in summer also. Chill the drink, add some ice cubes and the spiced grape cider is good for hot weather.
Happy Cooking

Related Posts