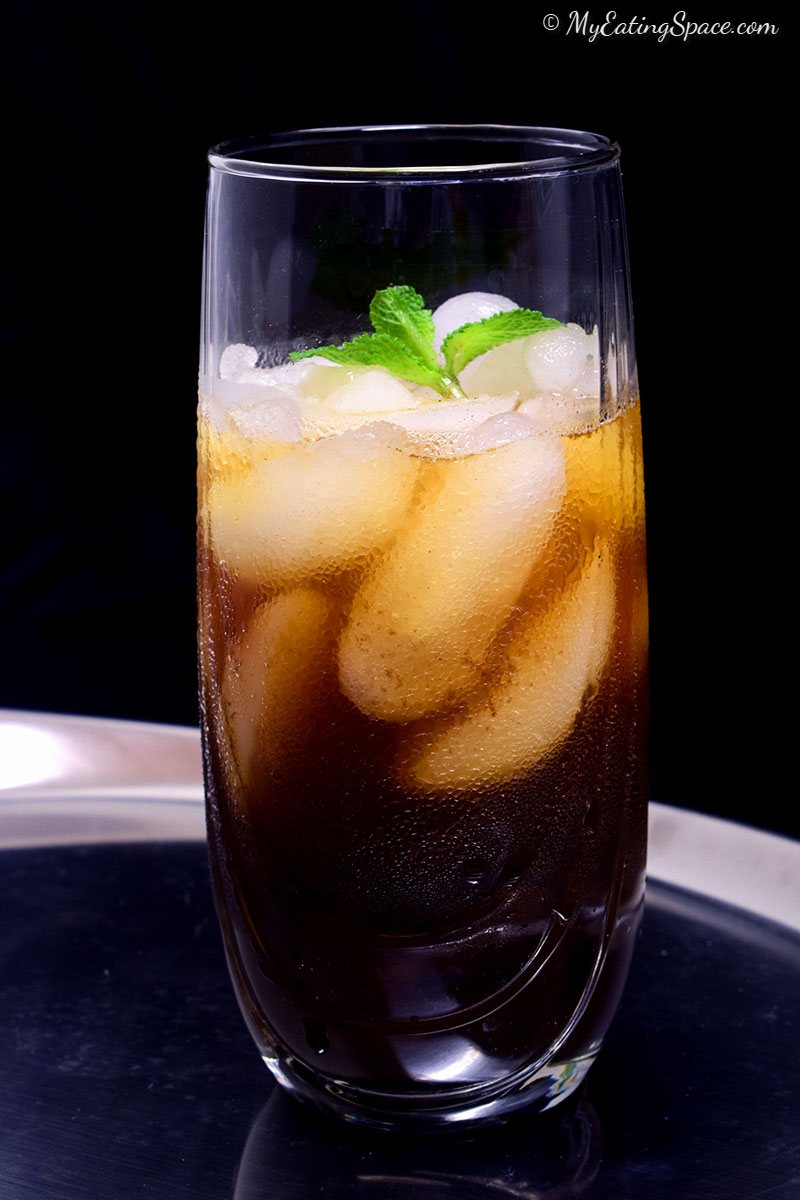 Garcinia cambogia (GC) also known as Malabar tamarind has been around for many years. But recently it has got lot of attention as a weight lose food. Since I don't know anything about the weight loss or fat burning property of Garcinia, I am not going to comment about it here. I am here to share with you another cool homemade summer drink- Garcinia Cambogia Juice.
Garcinia Cambogia is a small fruit. The fact is it's not new and it has been consumed in many parts of Asia for many years. Even we have the Garcinia Cambogia tree in our orchard in Kerala. In my native language, the fruit is called 'kudampuli' .  The other common names of the fruit are pot tamarind and brindleberry. The tree bears lots of fruit at the same time. Since it is very difficult to store the fresh fruit, we usually preserve it in the dried  form. The garcinia cambogia juice I share today is made with it's dry fruit.
Preserved in the dry form, garcinia will be available year-round in my home. We have been using it in many curries for many years but not with the intention of weight loss. We didn't even knew this small fruit in our orchard have this miracle property (if true) to inhibit fat accumulation.
Coming back to the garcinia cambogia juice, this can be a good tangy summer drink sweetened with jaggery syrup (see the syrup recipe here). Dry garcinia cambogia is available in many Indian grocery stores. There is another fruit that looks almost the same – kokum. But both are different. kokum is also good to make juice, but if you are looking for garcinia, make sure you are buying the same.
Homemade Garcinia Cambogia Juice
Garcinia Cambogia Juice
Garcinia Cambojia is a good summer drink made with real garcinia fruit ( also known as kudampuli or Malabar tamarind ) jaggery and ginger. This is a traditional refreshing summer drink served in many parts of India.
Ingredients
5

Dry Garcinia Cambogia fruit

(Kudampuli)

1

cup

Water

1

tsp

Ginger,

crushed

2

tsp

Apple cider vinegar

(optional)

3/4

cup

Jaggery syrup

(recipe link in the instruction)

Ice cubes
Instructions
Wash and soak the dry garcinia cambogia (kudampuli) in 1/2 cup water overnight.

Mix jaggery syrup, ginger and soaked fruit along with water in a saucepan.

Bring to a boil on high heat.

Simmer for 15 minutes or until the fruit is soft.

Remove from heat and let it cool.

Blend this mixture into a smooth paste in a blender.

Strain through a wire mesh.

The garcinia cambogia extract is ready. This will stay fresh for months on the counter-top. no refrigeration is necessary.

Mix 2 tbsp of the extract with apple cider vinegar and 1/2 cup water in a serving glass.

For a chilled juice, add ice cubes before serving. Enjoy.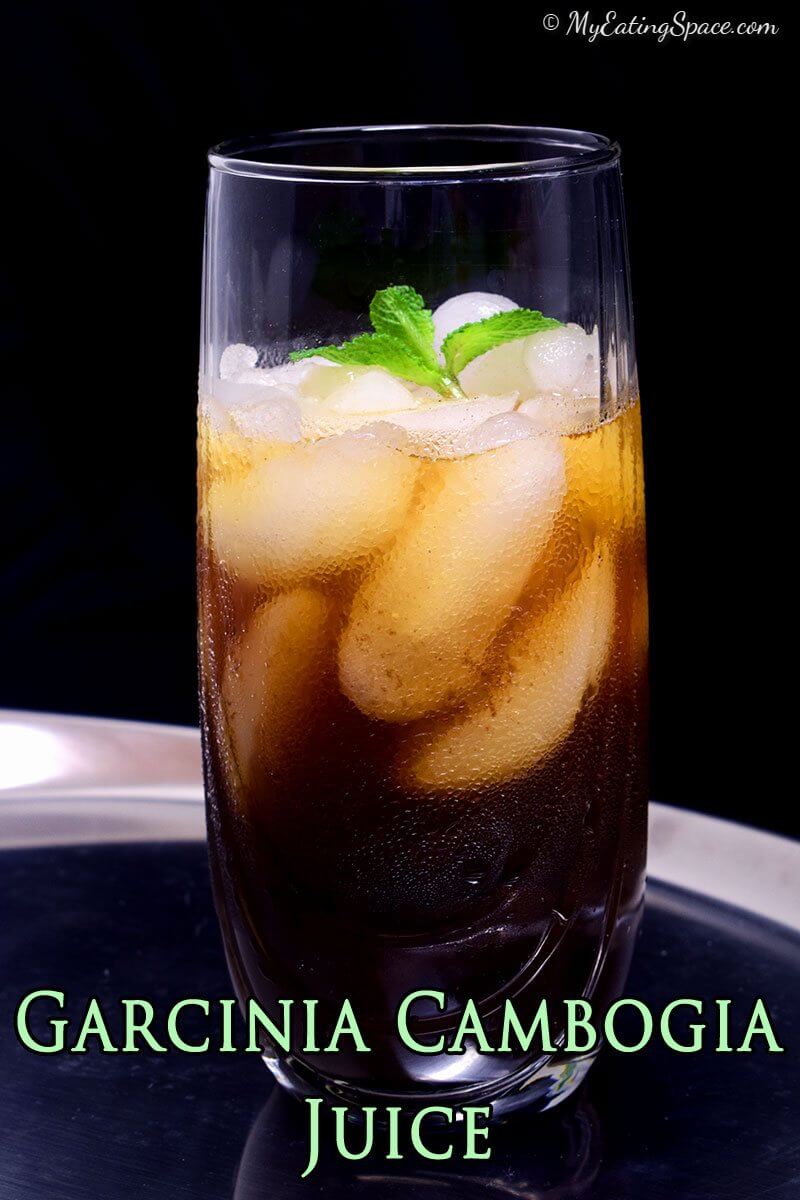 Happy Cooking

Related Posts